Online Business Coaching
Need to get stuff done? Need someone that understands your vision, can help to prioritize your needs and then execute a plan for all the moving parts? I am ready to help out! I help high-level executives and CEOs accomplish their dreams.
Project & Task Management
Need someone to manage the project and/or dig into the nitty-gritty? Set up and run that meeting? Update your website or event content? Manage your clients and the zillions of details of a project? Look no further, I excel at managing details and making sure things get done on time and within budget. Agile or Waterfall, I am versatile and flexible.
Website & Graphics Creation
With skills in Adobe Creative, HTML/css and other tools, I can help you craft a logo, website design, brochure or other assets. When it comes to development, I can help to get you up and running! For the more technical and complex needs, I have a large pool of affordable developers to draw from.
Marketing & Social Media Management
Want to grow your followers and customer base? Together let's create compelling ad campaign and social media messaging! I'll work with you to define a structured, long term approach to engage your customers. We'll identify their community and culture to better understand what it is they are wanting, then consciously design your message. We'll track it with SEO and document the results, and then we'll celebrate your success! 
USER RESEARCH &
UX ARCHITECTURE
Wireframes anyone? Need to identify user personas or perform detailed user research? My background is in managing software development and providing user research & wireframes for developers. It's really what I love doing most. Analyzing user interactions while at the same time understanding the needs of the end user. I eliminate pain points and strategically design user interfaces. I live to reduce the clicks involved in an action!
TECHNICAL WRITING,
DOCUMENTATION & DIAGRAMMING
SOW's, Proposals, Functional Requirements, Use Cases, Workflows, Concept Diagrams, Status Reports or User Guides, I can help you! Need a BA to identify and map requirements? From Google Docs to Spreadsheets to Visio, I can help create professional business documents with polished formatting and visuals. Need a professional, high-quality and eye catching presentation for that next stakeholder meeting? I can help with that too!
This is a partial list of the tools I love to use, and use many of them on a daily basis. I am a life-long learner and regularly engage in new learning opportunities. I will happily, and quickly, learn software you and your clients use in your businesses.
Productivity & Teamwork
Teamwork
ToDoist
Basecamp
Evernote
Slack
Jira
Wrike
Podio
Hubspot
Hootsuite
Last Pass
Zoho
Conferencing & Scheduling
GoTo Meeting
Zoom
WebEx
Instant Teleseminar
Skype
Hangouts
Calendly
YouCanBook.me
Google Calendars
Outlook
File
Sharing
Dropbox
Google Drive
Sharepoint
WeTransfer
Adobe Sign
FTP
CMS, CRM & eCommerce
WordPress
Joomla
Squarespace
Weebly
Wix
Shopify
Woo Commerce
PayPal
Infusionsoft
Ontraport
Amazon
Etsy
Design & Diagramming
Photoshop
Illustrator
InDesign
Premiere
Axure
Balsamic
Gliffy
Visio
Dreamweaver
HTML/css
Presentation & Documentation
Keynote
MS Word
MS Excel
MS PowerPoint
Office 365
Google Docs
Google Sheets
Google Forms and G-Suite
What my clients & colleagues think
Becka is a entrepreneurial manager passionate about building productive relationships with clients, partners, and team members. With an emphasis on both online and offline strategies the projects under Becka's supervision have always been completed on time and on budget, and have also won over fifteen industry awards."
Chipp Walters – CEO, Altuit Design
Rebecca is a multi-talented manager who improves communication efforts between the IT, Marketing and Sales divisions to ensure that all departments are aligned to meet the overall business goals of a product!
Sandie Borthwick – Marketing Director, CIG
Rebecca is an extremely talented and hard working person. She has a great eye for design and the details of a project as well as being able to organize large groups of virtual team members and push the team to be ready before the deadline. No matter the time of day or what task needed to be done, Rebecca would make sure it was completed and done at an extremely high level.
Dennis Christie
I am consistently impressed by Becka's performance and initiative. I love that I can count on her. Always willing to jump in and try something new. More importantly, she is always quick to share her expertise with everyone's benefit in mind.  She is self-motivated and reliable as well as a great communicator with our teammates and our clients.
Susan Culkin
Becka is a jackie-of-all-trades, and an extremely hard-working, lovely person. I trust her professional background and experience to guide me through some tough marketing-related questions, and am always relieved to know that I have such a smart, reliable colleague that wants to help us me succeed. She works extremely well with clients, and always ensures that the project is done right in in a timely manner while keeping client's goals in mind. Highly recommended!
Danielle Iera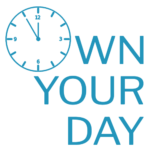 Still have questions? Can you use some help? Get in touch, let's discuss how I can help you with your business needs -  and put some time back in your day!