20+ YEARS MANAGING
DISTRIBUTED TEAMS
REMOTE
PROJECT MANAGEMENT
VIRTUAL ASSISTING FOR
SMALL BUSINESSES
UX RESEARCH & ARCHITECTURE
Colleague Recommendations
Becka is a entrepreneurial manager passionate about building productive relationships with clients, partners, and team members. With an emphasis on both online and offline strategies the projects under Becka's supervision have always been completed on time and on budget, and have also won over fifteen industry awards."
Chipp Walters – CEO, Altuit Design
Rebecca is a multi-talented manager who improves communication efforts between the IT, Marketing and Sales divisions to ensure that all departments are aligned to meet the overall business goals of a product!
Sandie Borthwick – Marketing Director, CIG
Rebecca is an extremely talented and hard working person. She has a great eye for design and the details of a project as well as being able to organize large groups of virtual team members and push the team to be ready before the deadline. No matter the time of day or what task needed to be done, Rebecca would make sure it was completed and done at an extremely high level.
Dennis Christie
I am consistently impressed by Becka's performance and initiative. I love that I can count on her. Always willing to jump in and try something new. More importantly, she is always quick to share her expertise with everyone's benefit in mind.  She is self-motivated and reliable as well as a great communicator with our teammates and our clients.
Susan Culkin
Becka is a jackie-of-all-trades, and an extremely hard-working, lovely person. I trust her professional background and experience to guide me through some tough marketing-related questions, and am always relieved to know that I have such a smart, reliable colleague that wants to help us me succeed. She works extremely well with clients, and always ensures that the project is done right in in a timely manner while keeping client's goals in mind. Highly recommended!
Danielle Iera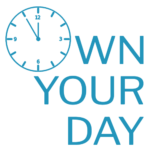 Have questions?
Can you use some help?
Get in touch.