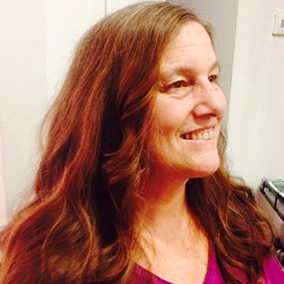 I have a wide variety of expertise that allows me to contribute across the business spectrum. With 15+ years working virtually, I help business owners, and their clients, accomplish their goals by identifying priorities and turning them into actionable items that lead to successful outcomes and happy clients.
I started down the digital media & web design and development road in 2000 when I took a course to learn how to put my midwifery & herbs school online (yep, I'm a midwife/herbalist turned techie!). I got bit by the multimedia bug, then found out I excelled at managing projects, leading teams, and helping businesses succeed. I've been at it ever since.
After finishing an AS in Digital Media, I went on to get my BS in Telecommunication, Multimedia and Applied Computing. Then while caring for my mother in her final years and working from home full time, I got my MS in Management of IT. Now, I learn for fun! I'll be a lifelong learner, it is in my DNA.
I enjoy working with distributed teams on a variety of projects to collaboratively achieve successful outcomes. It's really a joy when a client's vision come to life. Currently I work on projects for automotive and education software, and as a executive producer for a very talented augmented reality team.
Why work with me? I help to reduce the daily stress of getting things done. My goal is to put more time back in your day. I free up your time so you can focus on growing your business.  I help by streamlining business processes, tracking tasks and overseeing your marketing, website and social media needs. I help you become more effective and productive by keeping an eye on the many bits and pieces you have on your plate, and making sure they get done!
My Rates are flexible. I usually work hourly and as a 1099 independent contractor, however am open to employee opportunities. I will work with you to come up with a fair rate that is a win-win for us both. Depending on your needs and the skill sets involved to assist you, my rate ranges vary. Send me an email with a description of your needs and the budget your are working with and I will be happy to arrange a call to discuss it with you.
What my friends & mentors say
I worked closely with Becka as advisor and teacher at California State University, Monterey Bay. She was a key player in our Educational Networked Improvement Community (EdNic) that included recorded dialogs (video, text, wiki, blog, discussion boards) regarding creating dynamic knowledge repositories for harnessing collective intelligence. Her participation was indeed notable. She designed and developed an innovative, dynamic and historically significant project with interviews from technology pioneers who were influence by the work of Douglas Engelbart. All in all, she was consistently a team player and delivered high quality work.
Valerie Landau, Professor & Engelbart Expert
Rebecca is one of the most dedicated, attention-to-detail designer/project managers I've ever mentored. She is highly organized, works and communicates well with people at all levels of an organization and with clients, and has a cheery disposition. Even when she has to deliver difficult news, she manages to be upbeat. Highly recommended.
Dan Shafer, Mentor - Shafer Media
I had the privilege of working with Rebecca on the ISDE5 - an international event on sustainability and mapping with over 350 participants. Her calm and professional approach during the project contributed greatly to the success of the symposium. Her organized and diligent efforts were greatly appreciated by staff, participants and speakers. I would be honored to work with her again in the future.


Joe Skopek, Chromatrope Design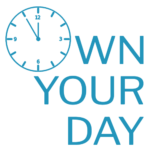 Still have questions? Can you use some help? Get in touch, let's discuss how I can help you with your business needs -  and put some time back in your day!